A Team of
Dedicated
Professionals
Your bottles deserved to be noticed.
The label is a key element of your brand identity. Monvera Glass Decoration is here to help with your bottle labeling needs with our continually expanding resources and service options. We operate out of an 84,000 square foot facility in Richmond, CA – easily accessible from Highway 580. Our clients come to us from various industries, including wine and spirits, beauty and wellness, and specialty foods.
Our diverse inventory of printing machines can accommodate any order size, whether you're running one hundred cases or tens of thousands. We'll guide you through the full range of options for decorating your bottles and jars to enhance your brand and product appeal. With over 30 years of combined experience in glass decoration, we know exactly how to make your products look their best.
Inspiration, collaboration, production, and delivery. By choosing Monvera Glass Decoration, you are selecting a team of dedicated professionals committed to providing the best quality and customer service available.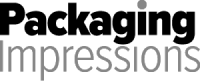 First & Second Place,
packagePrinting Excellence Awards

9x Featured Artist,
The Dieline

Label Printer of the Year,
North Bay Business Journal
Join us in our mission to liberate glass bottles from the constraints of paper labels and replace them with beautiful screen-printed ones instead.
Working for Monvera has taught me the value of teamwork and taking pride in our work to deliver the best service to our customers.
At Monvera, we bring our customer's vision of their brand to life. Our attention to detail throughout the entire process results in a visually stunning product that is bound to catch the consumer's eye.
Contemplating a label refresh? Launching a new brand? Dare to be different with a screen-printed label. It's your alternative to paper.